LETTER FROM Marilyn Kittleman, CCC Board Director
Hello Cascade Cow Cutters!
We had a very productive meeting July 11 at the Bonina show. Not sure on the exact number, Erin confirmed we had more than needed for a quorum. We voted on four By-Law changes; several issues raised during the meeting; and seated two new board members. All voting was done on paper and votes were tallied by four members in the arena at the end of the meeting.
At the June 27th show we had only 37 paid members, I'm told most people join at the April show which was cancelled. Announcements were made and in only two weeks our paid membership doubled! Please, if you are not already a member, join now. Future notices will only be sent to paid members.
Sue Kitt, our Treasurer, started us off with her Report. CCC has $65,700 in the bank, of which $35,825 is in the Stallion Fund, $28,810 in the general membership fund and the rest is youth or Dick Nadine memorial.
The advertised By-Laws Changes voted on were as follows:
The board

approved

a motion to allow the President to call an emergency meeting with 48 hour notice. This year has seen many unusual changes that required a rapid response, for instance moving an already advertised show from a closed facility;
Electronic voting was

not approved

. After a short discussion and nearly unanimous vote, those in attendance want voting to be done in person;
A clerical change was

approved

to correct the By-Law wording reflecting that the $1,000 Novice Horse is now the $1,500 Novice Horse class (to reflect the NCHA change);

Approved

– amend Article IV, Section 3 – removed the "12 regular shows" wording. Those competing for year-end awards must compete in 50% plus one of the total number of shows held. If more than 12 are held, only your best 12 count. But if there are less 10 shows, we can still hold a show season and give awards. This also is in response to this unusual show season.
Erin Eaton resigned as club secretary due to having two family members struggling with end of life issues. She needs to make them her primary focus. Please thank her for all of her hard work. Don't worry, she assured everyone she will continue competing at the shows (and winning if this weekend was any indication). Erin also committed to helping Andrea Heffernan who graciously agreed (was railroaded) to accept the position of secretary. At the end of the year, if you are really nice to her, she may agree to do it again next year.
Due to the resignation of Dan Wagner on June 29, there was one vacant position to fill. Jen Sleeman was nominated and elected to fill that board seat. She will do a great job – please welcome her.
The awards committee had asked for a budget increase from $5,000 to $7,000 – that was voted down. However, Ken & Alice Landy, earlier in the year, donated five amazing trophies to the CCC Club and the membership voted to use those trophies for the 2020 year end awards. Harland & Jody Radomske generously offered to have them refurbished and new trophy plates made for this years' champions. The recipient classes were drawn from a hat. The following will receive one of the three Kelly Graham Trophies: $50,000 Amateur, Non Pro and the $35,000 Non Pro. The Open & $2,000 Limited Rider Champion will each receive a Jim Reno Trophy.
Please drop a text or card to the Landy's and thank them for their donation. Keep watch for similar opportunities as many people might enjoy 'paying it forward' with a similar donation to CCC!
Members voted unanimously to hold the last CCC approved show October 15 – 17, with the banquet on October 17. As with previous years, the show will start on Thursday and adhere to our usual format of two shows over three days. If that isn't enough cutting for you, Bonina will have an NCHA approved show on Sunday.
Details on the banquet will be announced in the future and the date by which we need your RSVP. Jody Radomske and I are organizing the party and if you've ever been to something Jody had a hand in planning, you know it will be amazing! Bonina has offered to empty the bull barn next door and we will make it spectacular so the "party-ing" will be on site. Anticipate a wonderful dinner and a weekend full of fun.
Just a little teaser…
Bonina's annual costume cutting class will be Friday night, start planning now! The past few years have seen some creative themes and yes, you can use your turnback horse. Payout money to the best score and a wonderful prize for best costume – chosen by the audience.
Saturday will feature a pumpkin carving contest. These will decorate our tables and the People's Choice will receive a nice prize! And now (drumroll) for the grand finale… we will host a Champion of Champions contest between all of the year end winners. This contest will involve the reserve champion as well… are your wheels turning?
Jody Cada generously donated $200 at the June 27 show toward the year end party and challenged others to do the same. Chalyse DeBenedette quickly chimed in with $250! When those at the meeting heard, the following also donated: Tim Johnson $200; Chad Gilliardi $500; Dave & Sharmon Huber $200; Harland & Jody Radomske $200; Brian & Holly Jones $100.
That is definitely going to be a FUN time!
Please be thinking about donations for the silent auction. Trainers – a lesson or two? Artists – how about a lovely piece of artwork (or something made of leather Holly)? If you have the gift of gab, maybe ask your local western store for a donation. I would like to suggest our club consider donating the proceeds of this year's silent auction to NCHA's Cutter in Action, Crisis Fund which assists NCHA families during difficult times.
Thank you all! Your camaraderie, humor and compassion make this a very special club indeed!
Unfortunately after the last meeting Brent Stewart resigned as President stating that "Due to the current Covid circumstances, as well predictions that the border will continue to be closed for the foreseeable future, I am tendering my resignation as CCC president effective immediately. I believe that the club will be more effectively led by someone that can be present at meetings and the shows that are still going on."
Please congratulate your reluctant new President Ross Hanson! Ross did a GREAT job chairing this meeting and keeping things focused and moving along. We accomplished all of this in under 45 minutes!
Ross appointed Mark Music to serve as Vice President and he accepted. That appointment will be confirmed at the next regularly scheduled board meeting which Ross anticipates will be at the end of the year.
That's if for now. Remember, you asked for more communication…
Respectfully,
Marilyn Kittelman
---
CASCADE COW CUTTERS 2020 YOUTH SCHOLARSHIP
Thank you to all of the Youth Scholarship applicants who worked hard to put together great applications! Congratulations to the winners. Click here to view them!
Hello Cascade Cow Cutters,
There won't be any shows at the fairgrounds in Ellenburg this year. The Bonina shows have been approved for CCC points with CCC's last show this year being held in October (instead of our usual September). The awards party will be held on Saturday evening after the show with more details to be announced as they become available. Consideration of our members' health, safety and wellness continues to be top priority. Thank you for your understanding!
Stay safe and Thank you!
CCC Board
20

20

Show Schedule
March 6-8
Bonina in Eltopia, WA - Shows 2 & 3 approved for CCC points

April

3-5

CANCELLED
CCC in Ellensburg, WA

April

18-19

CANCELLED
Bonina in Eltopia, WA - Approved for CCC points

May 8-10

CANCELLED
CCC in Ellensburg, WA
May 23-24
Bonina in Eltopia, WA (Not approved for CCC points)

Ju

ne

5-7

CANCELLED
CCC in Ellensburg, WA
June

25-28

Bonina in Eltopia, WA - CCC will be co-approving the 26th-28th.

July

10-12

CANCELLED
CCC in Ellensburg, WA
July

9

-12
Bonina in Eltopia, WA - CCC point July 10-12 (last 2 shows)
July 3

1

-August 2
Bonina in Eltopia, WA - CCC points August 1-2 (last 2 shows)
September

17

-

20

Bonina in Eltopia, WA - CCC points September

19

-

20

(last 2 shows)
Oct

ober

15-1

8

Bonina in Eltopia, WA - CCC points October 15-17 (first 2 shows)
Oct

ober

1

7

Awards party in Eltopia, WA
---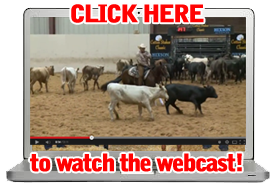 Webcast will be available during our show!
---
CLICK HERE FOR THE 2020 SPONSOR PACKET
Have you ever thought about becoming a sponsor of the Cascade Cow Cutters? We are a club dedicated to promoting the sport of cutting, and we could use your help! Click the link above to find out more about our great sponsorship opportunities.
---
Congratulation to our 2019 World Finals and Sr. World Tour finalists!
We would like to wish all of our World Finals competitors GOOD LUCK IN FORT WORTH!
WORLD FINALS
$35,000 Non-Pro
Amber Simon
Ross Hanson
Leah Stewart
Jane Roundtree
$15,000 Amateur
Penelope Broad
Colin Van den Brink
Ross Hanson
Pegeen Anderson
$25,000 Novice Horse
Brent Stewart on Cattin Dually
Josh Sleeman on Tricks On You
$25,000 Novice Horse Non-Pro
Holly Jones on Metallic Smoke
$5,000 Novice Horse Non-Pro
Marilyn Kittleman
$2,000 Limit Rider
Meredith Simister
Michelle Van Den Brink
Penny Melder Harker
SR. WORLD TOUR


Open, $25k Novice Horse, $5k Novice Horse

Jack Kitt
$50,000 Amateur

Holly Jones
$25,000 Novice Horse Non-Pro

Holly Jones
$15,000 Amatuer

Jim Green
$5,000 Novice Non-Pro

Mary Waller
$2,000 Limit Rider

Merrick Veit
Jim Green
$35,000 Non-Pro

Pauly Pierce
Barbara Westbrook
---
Cascade Cow Cutters (CCC) is an NCHA Affiliate, located in Washington State. We are an active, growing association. We hold 12 to 14 NCHA shows yearly. A fresh cattle practice is generally held in the show pen on Friday preceding the show and a string cow is available all weekend.

CCC offers the full array of NCHA classes with added money in several of the classes. Non-approved classes are offered for the beginning horses and riders; as well as limited aged classes.

Cascade Cow Cutters club atmosphere is always upbeat, family oriented, yet competitive in spirit. At year end, we host a fabulous banquet with terrific awards! Come join our fun and cut with the best of the Northwest! Looking forward to seeing you at Cascade Cow Cutters next show!
Join our wonderful team
of sponsors!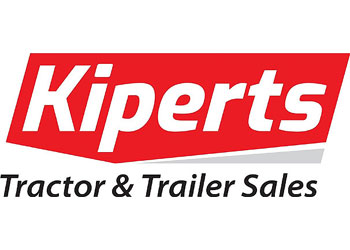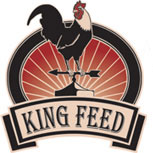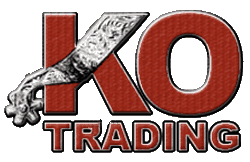 Click here
to see all of our sponsors!
Come Cut With Us!!
PLEASE NOTE! The NCHA has discontinued family memberships, so when a horse is owned by more than one person, all of those owners must be NCHA members.