LETTER FROM THE PRESIDENT
Wait no more!!!! Another cutting opportunity is at your door!!!!
Bonina June 25, 26, 27, and 28! Co-approved by CCC ---June 26 to 28. Be there......fun, sun, and excitement.
We are planning on the July show in Ellensburg July 10 to 12. It's our summer membership meeting and potluck! Club will provide chicken for the potluck meal. Lunch will be pizza and Subway for Friday and Saturday lunch. Our FOOD VAN will not be on-site.
Please plan accordingly.
It is YOUR monkey....it is YOUR circus! Watch for the SURVEY MONKEY bringing you info and options for your consideration.
Please respond. It's your club......it will grow with your ideas and your help. Fun is always what we make it. We WANT your thoughts.
Who's PREGNANT?????? Rumor has it that the Eaton household will hear the sounds of little hoofbeats next spring. Through the miracles of veterinary science and skills, a recip mare is carrying a Freya baby. Congrats to all. Stud or filly, it'll be a dilly.
THE PRES SEZ!
With luck, the Canadian US border will be open before July 1st. We're looking forward to throwing dirt around with all of you real soon.
While the virus has cancelled much and slowed other things to a crawl, we hope you are all healthy, safe, and planning to come to CCC events as soon as you can. With your help and ideas, CCC will continue on as it has for over 40 years providing fun, friendship and great cutting. We need YOU to fill those boots and classes.
Congrats to our 2020 Scholarship winners.
We wish you much success in the years ahead. Be fabulous!!!!!
Until next time, make dust or eat dust! If you're on the south end of a cow going north, mask up and spur!!!!
~Brent
---
CASCADE COW CUTTERS 2020 YOUTH SCHOLARSHIP
Thank you to all of the Youth Scholarship applicants who worked hard to put together great applications! Congratulations to the winners. Click here to view them!
Hello Cascade Cow Cutters,
We regret to inform our members that we will be cancelling the May show in Ellensburg, and we will not be Co-Approving the May Bonina show. Due to the Washington State closures and event size limitations we are looking at our options for rescheduling. After the cancellation of the April show, we have now added an October show! Our finals show will no longer be in September, we will be having our finals show in October. Details about new Co-Approvals and possible rescheduling from May will be announced as they come available. The consideration of health, safety and wellness of our members is top priority. We thank our members for their understanding and patience, we look forward to June in hopes that we can come cutting then!
Stay safe and Thank you!
CCC Board
20

20

Show Schedule
March 6-8
Bonina in Eltopia, WA - Shows 2 & 3 approved for CCC points

April

3-5

CANCELLED
CCC in Ellensburg, WA

April

18-19

CANCELLED
Bonina in Eltopia, WA - Approved for CCC points

May 8-10

CANCELLED
CCC in Ellensburg, WA
May 23-24
Bonina in Eltopia, WA (Not approved for CCC points)

Ju

ne

5-7

CANCELLED
CCC in Ellensburg, WA
June

25-28

Bonina in Eltopia, WA - CCC will be co-approving the 26th-28th.
July

10-12

CCC in Ellensburg, WA
August 7-9
CCC in Ellensburg, WA
September 1

8

-

20

CCC in Ellensburg, WA
October 22-24
CCC in Ellensburg, WA **Finals**
---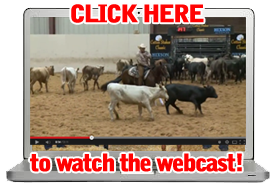 Webcast will be available during our show!
---
CLICK HERE FOR THE 2020 SPONSOR PACKET
Have you ever thought about becoming a sponsor of the Cascade Cow Cutters? We are a club dedicated to promoting the sport of cutting, and we could use your help! Click the link above to find out more about our great sponsorship opportunities.
---
Congratulation to our 2019 World Finals and Sr. World Tour finalists!
We would like to wish all of our World Finals competitors GOOD LUCK IN FORT WORTH!
WORLD FINALS
$35,000 Non-Pro
Amber Simon
Ross Hanson
Leah Stewart
Jane Roundtree
$15,000 Amateur
Penelope Broad
Colin Van den Brink
Ross Hanson
Pegeen Anderson
$25,000 Novice Horse
Brent Stewart on Cattin Dually
Josh Sleeman on Tricks On You
$25,000 Novice Horse Non-Pro
Holly Jones on Metallic Smoke
$5,000 Novice Horse Non-Pro
Marilyn Kittleman
$2,000 Limit Rider
Meredith Simister
Michelle Van Den Brink
Penny Melder Harker
SR. WORLD TOUR


Open, $25k Novice Horse, $5k Novice Horse

Jack Kitt
$50,000 Amateur

Holly Jones
$25,000 Novice Horse Non-Pro

Holly Jones
$15,000 Amatuer

Jim Green
$5,000 Novice Non-Pro

Mary Waller
$2,000 Limit Rider

Merrick Veit
Jim Green
$35,000 Non-Pro

Pauly Pierce
Barbara Westbrook
---
Cascade Cow Cutters (CCC) is an NCHA Affiliate, located in Washington State. We are an active, growing association. We hold 12 to 14 NCHA shows yearly. A fresh cattle practice is generally held in the show pen on Friday preceding the show and a string cow is available all weekend.

CCC offers the full array of NCHA classes with added money in several of the classes. Non-approved classes are offered for the beginning horses and riders; as well as limited aged classes.

Cascade Cow Cutters club atmosphere is always upbeat, family oriented, yet competitive in spirit. At year end, we host a fabulous banquet with terrific awards! Come join our fun and cut with the best of the Northwest! Looking forward to seeing you at Cascade Cow Cutters next show!
Join our wonderful team
of sponsors!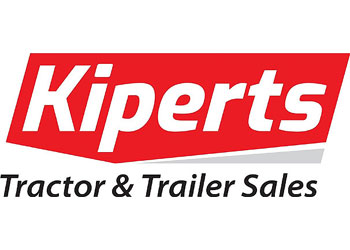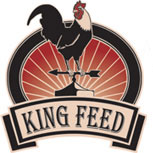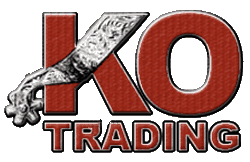 Click here
to see all of our sponsors!
Come Cut With Us!!
PLEASE NOTE! The NCHA has discontinued family memberships, so when a horse is owned by more than one person, all of those owners must be NCHA members.

Another July in the books
As we cut in the heat
Great food we did have
As a family of friends did we meet

We got all the numbers
Thank you Jane by the way
Just like those present and before you
We try to repay

It's not all the trophies
Or the money we win
Many come around when not mounted
It's all family and friends

So yes there is some burners
And those just about to be
As we cheer on our competitors
Like in their seat we could be

Tough to find a better weekend
It just cannot be
Than riding a clean one
Beating your best occasionally

To many more Julys
or wherever we meet
It's just seeing our friends
Well friends you like to beat

By Dave Huber