PLEASE REMEMBER THERE IS A GENERAL MEMBERSHIP MEETING JULY 11th at 8pm AT THE BONINA SHOW GROUNDS.
You asked, we listened! Here is a link to the results of the recent survey conducted by the CCC board. Cl

ick to view.
---
LETTER FROM THE PRESIDENT
July 1, 2020
Hello Fellow Cutters!
As a Board member of the Cascade Cow Cutters, I wanted to share with you my perspective of where we are after the most recent board meeting on June 27. One thing we heard loud and clear is that YOU want to hear for US more often! So here goes…
Prior to that meeting, we wanted to have input from the membership to decide where we should be heading. Electronic surveys were sent out to 95 members from 2019. Because most people join at the April show, which was cancelled, there were only 32 paid members as of July 27 – not okay. So, the following day we arrived at the show with printed membership forms and lots of arm twisting.
We received 32 responses to the survey which is considered a VERY good response rate. 71% of you said they want a 2020 show season and awards; 88% liked the free tacos at the awards banquet last year; 62.5% asked that we approve other shows if we cannot produce our own; the majority said added money is important and 75% said they will attend even if shows aren't held at Kittitas Fairgrounds (which isn't an option for us this year).
Additional comments asked that minutes of the meetings be made public (please note that all minutes are already published on the CCC website); and they requested more updates from the board – we hear you and here is my personal response.
The rollercoaster we have been on this year seriously disrupted our planned cutting shows and exciting program to award three Roo Hide saddle, but not to fear… Your board rolled with the punches and is doing everything in our power to give YOU opportunities to show, fun times, great awards, and an exciting year end party. Thus far there have only been two approved weekend shows (4 show days) so get your horse legged up and join us in two weeks!
First the saddles... We paid John at Roo Hide for three saddles, however they will be awarded at the end of the 2021 season as we launch our Horse of the Year (Non Pro & Open) and Amateur of the Year. Hopefully by then everyone will be able to come and we will have shows in Ellensburg again.
We realize the strong connection that Cascade Cow Cutters has to the Ellensburg area and are very disappointed that the Kittitas Fairgrounds will not allow us to show there this year. If anyone in the Ellensburg Area would be willing to put on a show, our board would love to consider approving it! If you have an interest and the ability to host a show, please contact a CCC Board Member.

In the meantime, Bonina has agree to produce a shows and since we voted in October to approve the Bonina shows this allows us to use them for our 2020 CCC show series. Bob & Nina were gracious enough to offer to pay CCC $5 for every entry at their shows (regardless if they are a CCC member). Please note that while Bonina shows are often three days, only the last two dates will have CCC approval for points as per our normal format. No this isn't a CCC produced show, but this year, with limited membership involvement due to restrictions, and so much uncertainty, the arrangement with Bonina allows us to show with NO financial risk and NO cost for footing/judges/sand/etc.
So, while we are bummed to not be showing in Ellensburg this year and are missing our Canadian friends (who are not yet allowed to leave the country), the show will go on! Cascade Cow Cutters will have a show season.
The CCC approved Bonina show dates as of now are: July 10 – 12 (there is an additional unapproved show date July 9); August 7-9; September 18-20; October 22-24 and there may be one more show in November. We will let you know the date for the party in the near future.
On July 18, at Bonina, we will have a special meeting to vote on a few minor changes to the By-Laws including:
Allowing the President to call an emergency board meeting with a 48 hour notice;

Changing the name from the $1,000 Novice Horse to the $1,500 Novice Horse (to reflect the NCHA change);

Allowing members to vote electronically at future board meetings using a secure site that confirms membership & that restricts each member to one vote; and

The Board will vote on a motion that was made to strike the lined through words and add the green words to:
Article IV, Section 3 (b) "For year-end awards, points are accumulated at all CCC approved shows. A member must show in at least 50% plus 1 of the regular 12 shows (6 full weekends) in order to qualify for year-end awards. In the event that any additional more than 12 shows are approved, the points from the highest scoring 12 shows will count for year-end awards."
Please, if you are at the Bonina show, join us for the board meeting at 8 pm on July 18 and voice your opinion on these changes or anything else for that matter. We want to hear from YOU!
Sadly, Dan Wagner resigned from the CCC Board, his input will be greatly missed. President Brent appointed Janie Larson to fill the position. The Board will also vote July 18 to affirm that appointment. Janie spends a lot of time working for CCC and graciously accepted.
On a thankful note, Jody Cada donated $200 at the Bonina show to be used for our party! Please thank her when you get a chance. Hey trainers and Non Pros – please be thinking about how YOU might contribute to our year end party and fund raiser to benefit the CCC 2021 season. Trainers – would you donate a lesson or 3, or training? Non Pros – could you get something nifty donated for the silent auction or think outside the box?
Jody Radomske and I are already working on plans for an exciting get together and will update you as soon as we have a date, place and time. By the way, we plan to loosen up your wallets by providing mixers to the bottles you bring which will supply an open bar. Please feel free to call, text or email me with any ideas you might have (541) 580-8988, Kittelman@hotmail.com
Thank you all and I look forward to seeing you in the cutting pen!
Marilyn Kittelman
---
CASCADE COW CUTTERS 2020 YOUTH SCHOLARSHIP
Thank you to all of the Youth Scholarship applicants who worked hard to put together great applications! Congratulations to the winners. Click here to view them!
Hello Cascade Cow Cutters,
As a reminder, the Bonina June show (25th thru the 28th) has been approved for CCC points. Our finals show will no longer be in September. We will have the regular weekend show in September and finals in October. Details about any future co-approvals will be announced as they become available. Consideration of our members' health, safety and wellness continues to be top priority. Thank you for your understanding and patience as we continue to work through all of the requirements.
Stay safe and Thank you!
CCC Board
20

20

Show Schedule
March 6-8
Bonina in Eltopia, WA - Shows 2 & 3 approved for CCC points

April

3-5

CANCELLED
CCC in Ellensburg, WA

April

18-19

CANCELLED
Bonina in Eltopia, WA - Approved for CCC points

May 8-10

CANCELLED
CCC in Ellensburg, WA
May 23-24
Bonina in Eltopia, WA (Not approved for CCC points)

Ju

ne

5-7

CANCELLED
CCC in Ellensburg, WA
June

25-28

Bonina in Eltopia, WA - CCC will be co-approving the 26th-28th.

July

10-12

CANCELLED
CCC in Ellensburg, WA
July 10-12
Bonina in Eltopia, WA
July 30-August 2
Bonina in Eltopia, WA - CCC points July 31-August 2
September 4-6
Bonina in Eltopia, WA
Oct

ober

15-19
Bonina in Eltopia, WA
---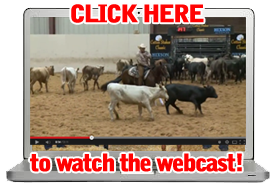 Webcast will be available during our show!
---
CLICK HERE FOR THE 2020 SPONSOR PACKET
Have you ever thought about becoming a sponsor of the Cascade Cow Cutters? We are a club dedicated to promoting the sport of cutting, and we could use your help! Click the link above to find out more about our great sponsorship opportunities.
---
Congratulation to our 2019 World Finals and Sr. World Tour finalists!
We would like to wish all of our World Finals competitors GOOD LUCK IN FORT WORTH!
WORLD FINALS
$35,000 Non-Pro
Amber Simon
Ross Hanson
Leah Stewart
Jane Roundtree
$15,000 Amateur
Penelope Broad
Colin Van den Brink
Ross Hanson
Pegeen Anderson
$25,000 Novice Horse
Brent Stewart on Cattin Dually
Josh Sleeman on Tricks On You
$25,000 Novice Horse Non-Pro
Holly Jones on Metallic Smoke
$5,000 Novice Horse Non-Pro
Marilyn Kittleman
$2,000 Limit Rider
Meredith Simister
Michelle Van Den Brink
Penny Melder Harker
SR. WORLD TOUR


Open, $25k Novice Horse, $5k Novice Horse

Jack Kitt
$50,000 Amateur

Holly Jones
$25,000 Novice Horse Non-Pro

Holly Jones
$15,000 Amatuer

Jim Green
$5,000 Novice Non-Pro

Mary Waller
$2,000 Limit Rider

Merrick Veit
Jim Green
$35,000 Non-Pro

Pauly Pierce
Barbara Westbrook
---
Cascade Cow Cutters (CCC) is an NCHA Affiliate, located in Washington State. We are an active, growing association. We hold 12 to 14 NCHA shows yearly. A fresh cattle practice is generally held in the show pen on Friday preceding the show and a string cow is available all weekend.

CCC offers the full array of NCHA classes with added money in several of the classes. Non-approved classes are offered for the beginning horses and riders; as well as limited aged classes.

Cascade Cow Cutters club atmosphere is always upbeat, family oriented, yet competitive in spirit. At year end, we host a fabulous banquet with terrific awards! Come join our fun and cut with the best of the Northwest! Looking forward to seeing you at Cascade Cow Cutters next show!
Join our wonderful team
of sponsors!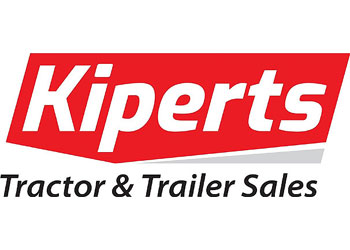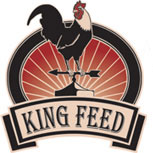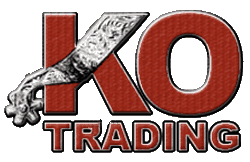 Click here
to see all of our sponsors!
Come Cut With Us!!
PLEASE NOTE! The NCHA has discontinued family memberships, so when a horse is owned by more than one person, all of those owners must be NCHA members.