President's Message July 24, 2015
Wow this month went fast! Thank you to all that braved the heat over the 4th of July! With the big fans and misters, Bloom wasn't bad! They will be available again, should it turn warm for our upcoming July/August show.
Duck Cutting – What a great, fun evening sponsored by Mark and Gwenda Music! Almost $1700 was raised for our club (including the youth fund)! THANK YOU!!!
On a very sad note, we will be without one of our favorite turn back men this next show… Mark Music (the great duck gatherer) had a disagreement with his filly. He ended up on the losing side and was air transported to Spokane. He's back home now and as feisty as ever, on the phone. Please keep him in your thoughts for a VERY quick recovery! Knowing Mark, he won't be down long. We sure will miss you through this show!!!
We extend our deepest sympathy to the family of Jim & Terry Colleary in the passing of Terry's mother. :: CLICK HERE TO VIEW PRESIDENT'S LETTER IN IT'S ENTIRETY.
---
CLICK HERE FOR OUR SHOW SCHEDULE/ONLINE ENTRY FORM
PLEASE NOTE CLASS CHANGES! Be very careful when entering online that you choose the correct $15,000 class since there are now 3 of them.
---
Cascade Cow Cutters (CCC) is an NCHA Affiliate, located in Washington State. We are an active, growing association. We hold 12 to 14 NCHA shows yearly. A fresh cattle practice is generally held in the show pen on Friday preceding the show and a string cow is available all weekend.

CCC offers the full array of NCHA classes with added money in several of the classes. Non-approved classes are offered for the beginning horses and riders; as well as limited aged classes.

Cascade Cow Cutters club atmosphere is always upbeat, family oriented, yet competitive in spirit. At year end, we host a fabulous banquet with terrific awards! Come join our fun and cut with the best of the Northwest! Looking forward to seeing you at Cascade Cow Cutters next show!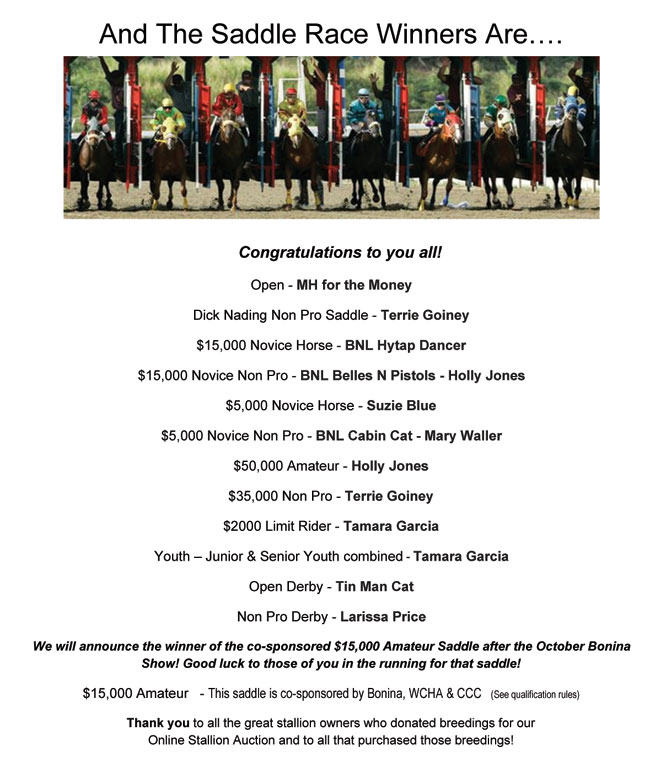 ---
THANK YOU TO ALL THE STALLION OWNERS FOR YOUR GENEROUS DONATIONS TO OUR STALLION AUCTION.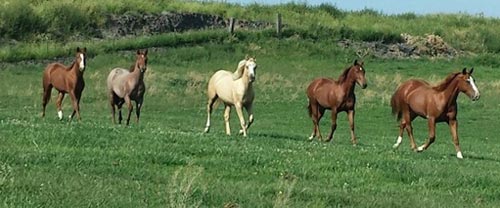 The Cascade Cow Cutters Stallion Auction is a fundraiser to provide an advertising venue for stallion owners, encourage breeding to cutting horses, stimulate cow cutting in the northwest and provide funds for awards.