President's Message Jun 29, 2015
July show is here! With it comes the heat… The Fairgrounds is going to set up fans for us and said they would open up an air-conditioned room for people to cool off in. I read a post on Facebook yesterday that I agree with… "It's going to be hot everywhere, might as well enjoy cutting!" I sincerely hope to see you this coming weekend!
I will be bringing extra cases of water for everyone! The goal is to stay hydrated, please take one! Keep heat and your horses in mind as well. Will make sure the fairground's has extra water hoses available to hose off our horses. If anyone has portable misters, could you please bring them? If there is anything that I can do to help anyone, please do not hesitate to ask.
Our new food vendor had a prior commitment to the 4th. They will be feeding us on Friday and Sunday, but Saturday LUNCH will be hosted by OUR Youth! They are planning a great lunch! Let's help increase the Youth Fund by having lunch with them!
Saturday night is our annual pot luck! The club will be suppling chicken, plates, utensils… Please bring a side dish, salad or dessert. After our dinner, entertainment is planned! Gwenda and Mark Music have been raising ducks for a duck cutting. (Thank you Mark & Gwenda) Should be fun, challenging and worth a lot of laughs. This will be a fundraiser for our association, please plan to enter and join the fun! :: CLICK HERE TO VIEW PRESIDENT'S LETTER IN IT'S ENTIRETY.
---
CLICK HERE FOR OUR SHOW SCHEDULE/ONLINE ENTRY FORM
PLEASE NOTE CLASS CHANGES! Be very careful when entering online that you choose the correct $15,000 class since there are now 3 of them.
---
Cascade Cow Cutters (CCC) is an NCHA Affiliate, located in Washington State. We are an active, growing association. We hold 12 to 14 NCHA shows yearly. A fresh cattle practice is generally held in the show pen on Friday preceding the show and a string cow is available all weekend.

CCC offers the full array of NCHA classes with added money in several of the classes. Non-approved classes are offered for the beginning horses and riders; as well as limited aged classes.

Cascade Cow Cutters club atmosphere is always upbeat, family oriented, yet competitive in spirit. At year end, we host a fabulous banquet with terrific awards! Come join our fun and cut with the best of the Northwest! Looking forward to seeing you at Cascade Cow Cutters next show!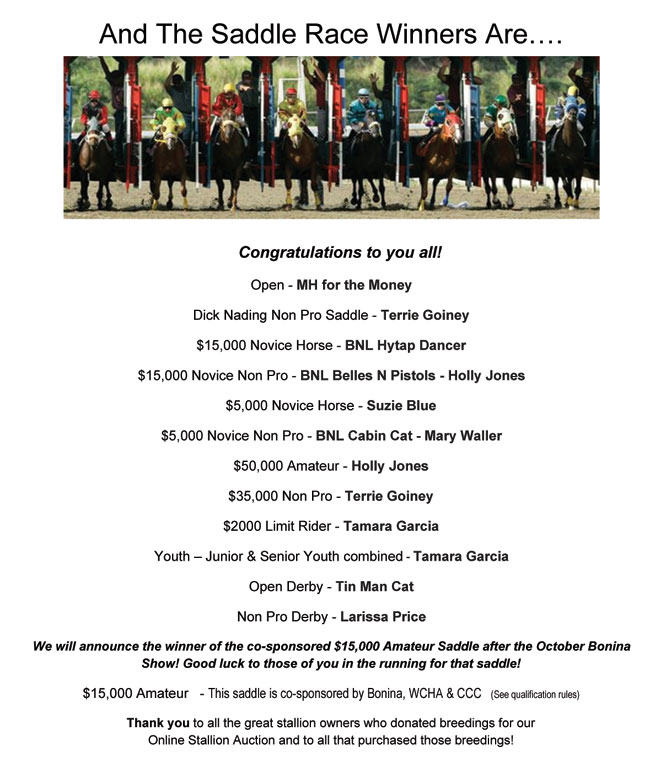 ---
THANK YOU TO ALL THE STALLION OWNERS FOR YOUR GENEROUS DONATIONS TO OUR STALLION AUCTION.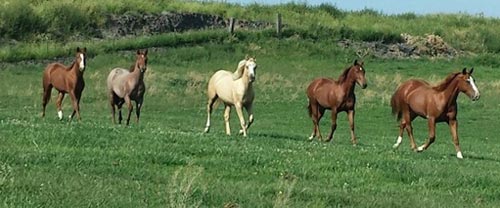 The Cascade Cow Cutters Stallion Auction is a fundraiser to provide an advertising venue for stallion owners, encourage breeding to cutting horses, stimulate cow cutting in the northwest and provide funds for awards.