We were blessed to have some members stay (or come back) to help remove the panels from the arena after the August show. Again, we're putting out a plea for help. The panels have to be set back in place before the September show and then removed again after the show for the year. Dan & Rusanne have graciously agreed to go a day early to help with the setup but they can't do it by themselves! Setup is scheduled for 5pm on Tuesday, Sept. 13. Please make some time in your schedule to help. It doesn't take very long if there are enough people. We've tried very hard to keep costs down and really can't afford to pay to get some outside help to do this.
Many thanks to Kyle & Erin Eaton for hauling the panels and storing them at their place for the past month! The Eatons offered to store the panels over the winter also but they wouldn't be under cover. A big thank you to Bill Grady for agreeing to store them through the winter under cover!! When you see these three, extend your thanks!
Lunch anybody?
Have you appreciated the hotdogs at lunchtime? While we've enjoyed providing it, the September show is going to be too hectic for us to get it done. The club will pay for the provisions if somebody would like to take this on. Please let us know if you're interested in doing this.
---
Thank you to our newest Sponsor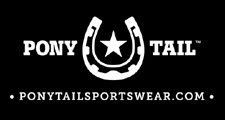 Pony Tail Sportswear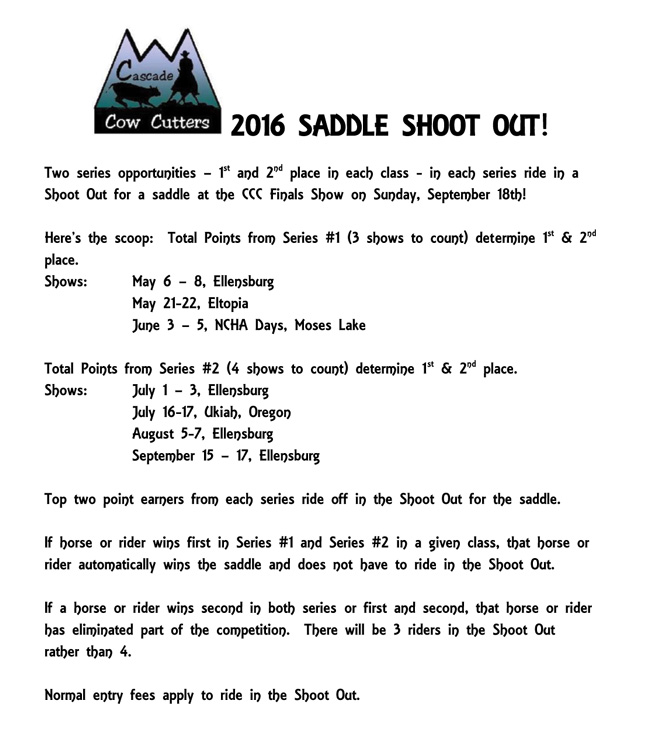 ---
Cascade Cow Cutters (CCC) is an NCHA Affiliate, located in Washington State. We are an active, growing association. We hold 12 to 14 NCHA shows yearly. A fresh cattle practice is generally held in the show pen on Friday preceding the show and a string cow is available all weekend.

CCC offers the full array of NCHA classes with added money in several of the classes. Non-approved classes are offered for the beginning horses and riders; as well as limited aged classes.

Cascade Cow Cutters club atmosphere is always upbeat, family oriented, yet competitive in spirit. At year end, we host a fabulous banquet with terrific awards! Come join our fun and cut with the best of the Northwest! Looking forward to seeing you at Cascade Cow Cutters next show!
Join our wonderful team
of sponsors!
Click here
to see all of our great sponsorship opportunities!
Come Cut With Us!!
CLICK HERE FOR OUR SHOW SCHEDULE/ONLINE ENTRY FORM
PLEASE NOTE! The NCHA has discontinued family memberships, so when a horse is owned by more than one person, all of those owners must be NCHA members.