THANK YOU! THANK YOU! THANK YOU!
Cascade Cow Cutters wish to "Graciously Thank" the wonderful people that stayed or came back to Bloom to help us tear down......banners, tarps, flags, clock.....and load the back fence panels onto the new trailer CCC has purchased to store them on. Thank you, Ross Hansen, for facilitating the purchase of the trailer and then delivering it to the show grounds!
Our tireless helpers were, Mark & Gwenda Music, Alec & Robin Eubanks, Victor Dickson (who finished early in the day but came back to help!), Duane & Jane Roundtree, Jack & Sue Kitt, Dan & Rusanne Wagner, and Erin Eaton's mother. I pray I have not missed anyone but if I did please know you are appreciated as well. And, last but not least, a "Special Thank You" to Kyle & Erin Eaton who hooked onto our trailer, devoted their time to help load panels and then take them to their place to store until the next show. Kyle & Erin have generously agreed to store them through the winter but they don't have a covered facility. If anybody has a place where the panels/trailer could be stored under cover until next spring please let us know.
THANK YOU EVERY ONE! We APPRECIATE your HELP!
---
Thank you to our newest Sponsor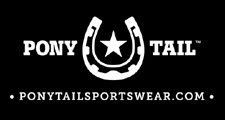 Pony Tail Sportswear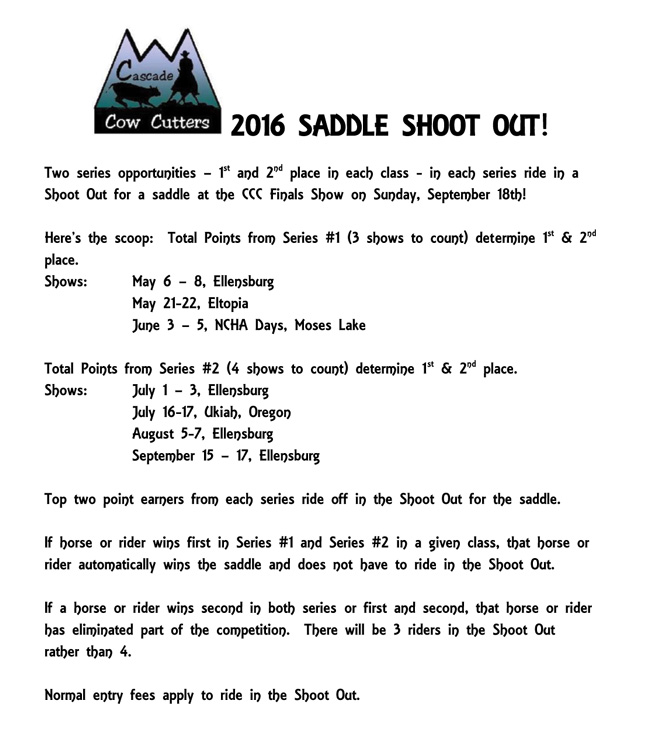 ---
Cascade Cow Cutters (CCC) is an NCHA Affiliate, located in Washington State. We are an active, growing association. We hold 12 to 14 NCHA shows yearly. A fresh cattle practice is generally held in the show pen on Friday preceding the show and a string cow is available all weekend.

CCC offers the full array of NCHA classes with added money in several of the classes. Non-approved classes are offered for the beginning horses and riders; as well as limited aged classes.

Cascade Cow Cutters club atmosphere is always upbeat, family oriented, yet competitive in spirit. At year end, we host a fabulous banquet with terrific awards! Come join our fun and cut with the best of the Northwest! Looking forward to seeing you at Cascade Cow Cutters next show!
Join our wonderful team
of sponsors!
Click here
to see all of our great sponsorship opportunities!
Come Cut With Us!!
CLICK HERE FOR OUR SHOW SCHEDULE/ONLINE ENTRY FORM
PLEASE NOTE! The NCHA has discontinued family memberships, so when a horse is owned by more than one person, all of those owners must be NCHA members.