NOW ACCEPTING DONATIONS FOR OUR STALLION AUCTION!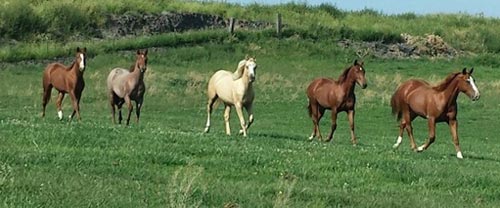 The Cascade Cow Cutters Stallion Auction is a fundraiser to provide an advertising venue for stallion owners, encourage breeding to cutting horses, stimulate cow cutting in the northwest and provide funds for awards.
We would like to include your stallion in the Cascade Cow Cutters Stallion Auction. It starts January 20th and concludes on February 21st. Big Sky Internet Design manages the real-time online auction and sends e-blasts around the world to alert breeders. Meanwhile, CCC contacts its members from Canada, Oregon, Washington, Idaho and Montana via with updates on Facebook.
Prospective bidders visit the CCC auction site with stallion pictures and information. From there, they can click through to the horse's website for more pictures, pedigree, performance and contact information. This process generates hundreds of new hits on each stallion's website as buyers shop the auction.
Weekend cutting is vital to our industry and this auction is specifically coordinated to stimulate weekend cutting in the northwest! CCC begins the show season immediately after the conclusion of this stallion auction. Banners with participating stallions will be prominently displayed at each show and on the website.
For more information about the auction process or to include your stallion in the CCC Stallion Auction, contact any of these committee members:
Nina Lundgren, Chairman, bonina@bonina.com , 509-539-3435
Holly Jones, holly@pocketinet.com , 509-386-5979
Janie Larson, mssweeth2o@aol.com , 509-899-5123
Megan Hunsaker, kandydel@yahoo.com , 509-697-6622
Neil Higgins, neil.higgins1@gmail.com , 604-803-6615
Rusanne Wagner, wagnerranch@odessaoffice.com , 509-641-0566

Thank you!
Nina Lundgren
Stallion Auction Chairman